Ch. Tulgeywood's Black Chancery, W.C.
"Chancy"
March 15, 1994 - January 23, 2008
Words can't describe Chancy. She was beautiful, brainy and very much in charge.
She knew her own mind, and all who knew her let her have her way without question.
She was my shadow and when she failed to show up under the kitchen table, at my feet, I knew she would be moving on.

Just as no amount of wishing can bring her back, I know I'll never have another like her.
Our last year together included weekend trips to a half dozen specialty shows,
where she drew lots of attention for her advanced age and beauty.
It was wonderful for both of us.
Knowing she was growing older, I loved and cherished every day we had together.
Love ya, Chancy!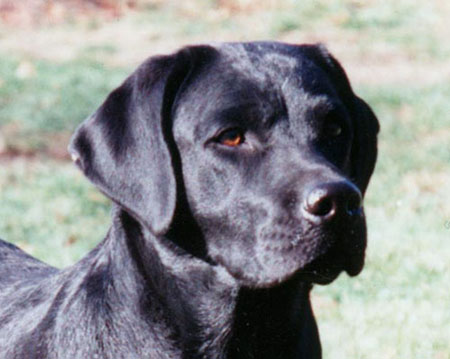 AKC SN14761503. PennHIP, CERF LR-14252/2000-78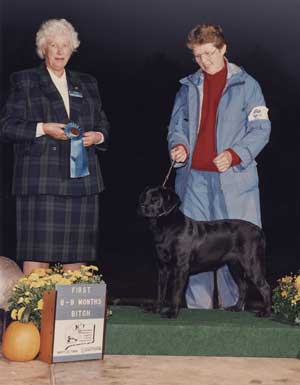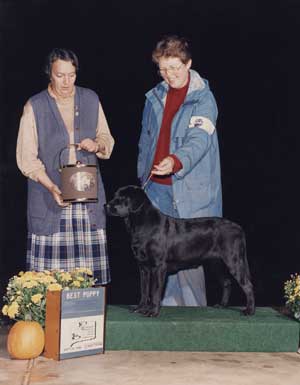 Young Chancy winning Best Puppy in Show at the Labrador Retriever Club of Central Connecticut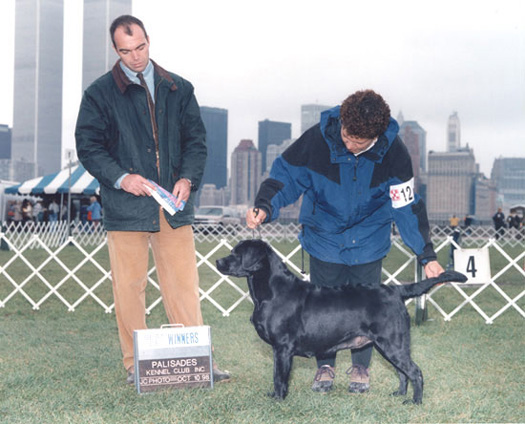 Chancy going Best of Winners under Dr. Donald Sturz
Handled by Joy Quallenberg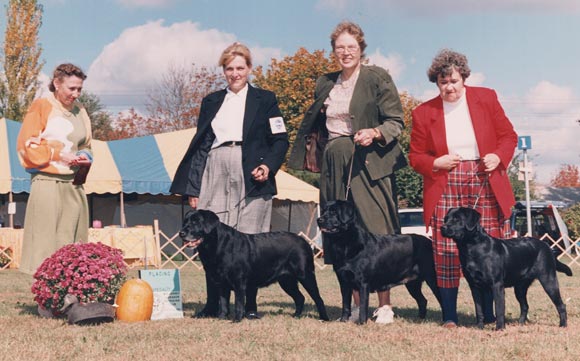 Calypso, Popin and Chancy
2nd place in the Three Generation Maturity
at MJLRC
Go Back