TULGEYWOODS CASABLANCA
"Bogie"
September 21, 1997 - August 30, 2012
What can I say about Bogie? Everyone who knew him loved him. He was quiet and reserved. That is, until company showed up. Especially guys - they are the ones who always throw the balls, you know. And "pool" was his favorite word. It would wake him from the soundest sleep and put him on full alert. When Chancy passed away, he assumed the duties of top dog. Well, puppies didn't really listen to him, but he always gave them plenty of slack. He never had a harsh word with another dog. We see a lot of Bogie in his granddaughter. You can't imagine how much that helps. We really miss our big guy.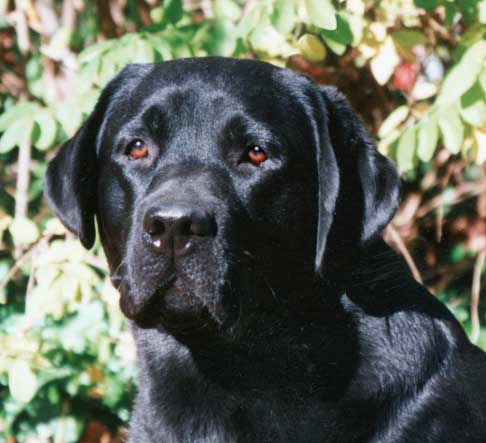 AKC SN484558/04
OFA LR-101240G25M-T, LR-EL13928-PI
PRA normal/clear, CERF LR-27756/2002-61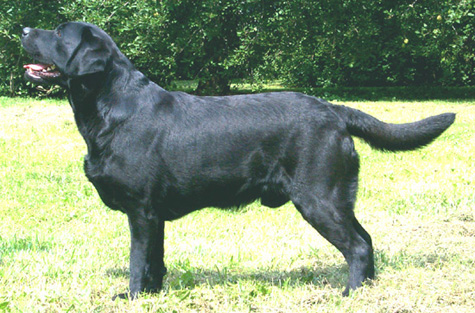 Bogie received some very nice placements at
Labrador Retriever Specialty Shows.
2nd Open Black - Labrador Retriever Club of Central Connecticut
3rd Open Black - Labrador Retriever Club of the Piedmont
3rd Open Black - Raleigh-Durham Labrador Retriever Club, under Sally Bell
1st Open Black - Labrador Retriever Club of the Greater Boston, supported entry under Betty Graham

********
Go Back